Authored By: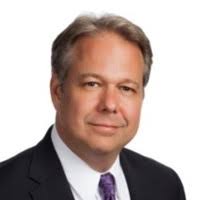 Bob Champagne
Vice President, Customer Experience Innovation
Over the past 35 years, I've had the opportunity to watch and participate in so many aspects of our industry's transformation. One of the most interesting of these has been watching the degree to which energy efficiency (EE) and demand response (DR) programs continue to impact so many functions across the energy value chain. It's reshaped how we think about and leverage our investments in customer experience. It's transformed how we plan and procure supply- both from a centralized generation and distributed resource perspective. And it's completely changed how we think about the development and operability of our smart grid.
Compared with where we were at the dawn of the "demand side management" movement in the late 80's/ early 90's, the landscape for energy efficiency has changed at every level- from how we assess program costs and benefits, structure our programs and utilize incentives; to the ways we motivate behavioral changes to shift demand patterns, eliminate unnecessary and wasteful consumption, and help customers make better energy choices overall.
Here are 10 things that I see as having had the most significant impact on the evolution and transformation of energy efficiency, and some thoughts on what each of these will mean for our larger goals around clean energy and sustainability:
1.  Refocusing of EE's Mission & Purpose- Let's face it- EE is no longer just about spending allocated funds to generate measured KWH or KW reductions and meet a regulatory target, but how EE program results are contributing to utilities' broader commitments around clean energy. In short, our EE programs are now playing a different game on a different playing field, with much more at stake for the communities and citizens we serve. If they haven't already, our program goals and KPI's should evolve to reflect that shift in focus.
2.  Portfolio vs 'Program Thinking'- We all know that individual programs vary widely in terms of cost justification. But at a portfolio level, the synergies between them can quickly dwarf what any one program (even those that are seemingly 'unprofitable' on their own) can achieve independently. When it comes to our more ambitious goals around zero carbon and sustainability, it's the portfolio that needs to contribute and perform- not just the program. 
3.  Intelligent Targeting- Not too many years ago, you'd hear utility CFO's cringing at the way programs were justified- basically the ratio of dollars channeled into a specific EE measure, relative to the avoided cost of generation for that program's impact against its associated load curve. In effect, programs were funded to a spending "cap" rather than being valued on the incremental efficiency of the 'next KWH saved'. Today, it's more about creating the most efficient path to the outcome desired. As a result, we see a lot fewer  'one size fits all' programs as utilities put  more of their data to work to match programs with customer propensity---dramatically lowering cost of acquisition and benefiting more customers as a result.
4.  Leveraging the 360 Experience- Once characterized by a barrage of one-way customer communications and program promotions, EE portfolios are finally taking full advantage of Customer Experience best practices in delivering on their commitments . That means using ALL journeys and ALL channels available to attract and engage customers-  exposing customers to their EE solutions through non-EE specific transactional journeys like paying a bill on the website, requesting  payment  assistance on the utility's mobile app, or connecting new service via chatbot. All of these are opportunities to "nudge" a customer to an EE program, or at a minimum begin telling the 'story'. It's all about using customer journeys to their full potential so we can meet customers where they are, and engage them with the right EE solutions at the precise moment in  context that's most relevant.
5.  Immersive Journey Design- Providing relevant solutions at the right time is vital to EE engagement from customers, but so is the path to action. Yet, its not uncommon to see EE "attraction" journeys lead to dead ends when it comes to getting the customer to take real action. Great EE experiences are those that not only pique interest, but actually engage, educate and empower customers to become an active part of the programs we offer, and our overall sustainability agenda. Immersive journeys that are inviting, engaging and provide ways of interacting "inside the experience" (with calculators, intelligent bots, product comparisons, and a variety of other tactics) produces more than just conversion and enrollment. It produces a deeper and more lasting relationship with customers that can extend well beyond the EE campaign itself.
6.  Seamless 3rd Party Integrations– Over the past decade, the number of external stakeholders (outside of the regulated utility) involved in the design and delivery of EE programs has grown exponentially- making EE programs far more complicated from a customer's perspective. Many EE journeys now contain multiple handoffs between government entities, 3rd party administrators, program vendors, installation contractors, among numerous others just to deliver basic EE outcomes. Many of these journeys are actually initiated, and ultimately delivered, outside of the utility (e.g.- by 3rd party program managers and contractor networks) which leaves the customer sitting inside of a highly fragmented journey where they may not even know who's steering the ship. Not to mention the dilution of the Utility brand in the overall EE value chain, despite the fact that they are the ones actually billing the customers for EE related surcharges! Utilities are now realizing that the EE journeys, like all of their other customer experiences, will have to look a lot more like those proverbial Uber or Amazon journeys if they are going to deliver the outcomes promised. Thankfully, digital CX solutions today are designed to do exactly that- providing utilities a platform for quickly integrating the growing body of internal and 3rd party stakeholders into their EE ecosystem, and delivering seamless and frictionless experiences to customers regardless of where those journeys start and stop along the way.
7.  Equity & Inclusion– – Ironically, one of the biggest criticisms of energy efficiency and clean energy investment has been the cross subsidization that occurs in the very segments these programs were intended (directly or indirectly) to help. We've seen  this play out repeatedly across the industry where some solar feed-in tariffs, by their inherent design,  created massive transfers of wealth between those who could afford to invest in renewable solutions and those who couldn't. It's important that going forward, we create an environment that lets all customers reap benefits from energy efficiency innovations and investments. Today, equity and inclusion has become a major thrust in the clean energy agenda, and being factored into all aspects of these strategies- from EE to eMobility, and everything in between.
8.  Rethinking the HER (Home Energy Report)- Most would agree that the traditional approach to HERS is quickly becoming obsolete. While these "reports" have certainly produced their fair share "behavioral savings" over the years, and at a cost well below that of structural incentives, the traditional methods used to produce (and sustain) these gains are simply outdated. Improvements in advanced analytics and AI, along with new CX  orchestration capabilities have enabled content to become so personalized and predictive, that customers can be engaged with content that is super relevant to them, delivered at the precise time, and in the context that best promotes engagement.  Meet the next generation of EE insight and advisory content:  Noise free- digital- personalized- predictive- actionable .
9.  Simplicity and Automation- No matter how bold our aspirations around energy efficiency get, customers will only embrace these measures if they are simple and easy to act on. We've already discussed the notion that EE journeys should be as easy as scheduling an Uber or ordering something on Amazon- frictionless and pain free. But implementing these measures and extracting value from them should be just as simple. A big part of that will be  intelligently automating journeys  wherever we can- in effect linking customers' behavioral commitments to the devices through which those behaviors are operationalized- whether those are smart thermostats, EV chargers and the myriad of others on the horizon.
10.  Bridging Value Silos– Just as we've seen with the integration of 3rd parties into our EE ecosystem, internal integration is becoming just as important. When it comes to EE, many of our internal organizations - customer, grid, and supply- often have different (and sometimes competing) objectives. By extension, these different parts of the energy value chain are applying different lenses to the value of EE and related investments. Today, it's very common to see utilities operating EE, DR, EV, Storage and other aspects of the "clean energy" ecosystem within different business units, despite the enormous synergies and benefits that would come into play if looked at more holistically. Look for platforms like DERMS  to become a critical link pin in bridging these "value silos" -   creating a more synchronized environment for planning, managing and orchestrating clean energy investments.
Collectively, the items above give us a glimpse into just how much the EE part of the clean energy equation has changed. But they also give us an indication of what's ahead, and how much our EE portfolios will need to evolve to meet the bigger and bolder aspirations ahead of us in terms of decarbonization and sustainability. But despite the degree of change and transformation that's occurring across the sustainability spectrum, one simple truth remains:  that the cleanest and most efficient KWH is the one that is never consumed!