About
Smart Energy Water
Together with energy and water providers, we are on a mission to engage, empower and educate billions of people, and build a sustainable tomorrow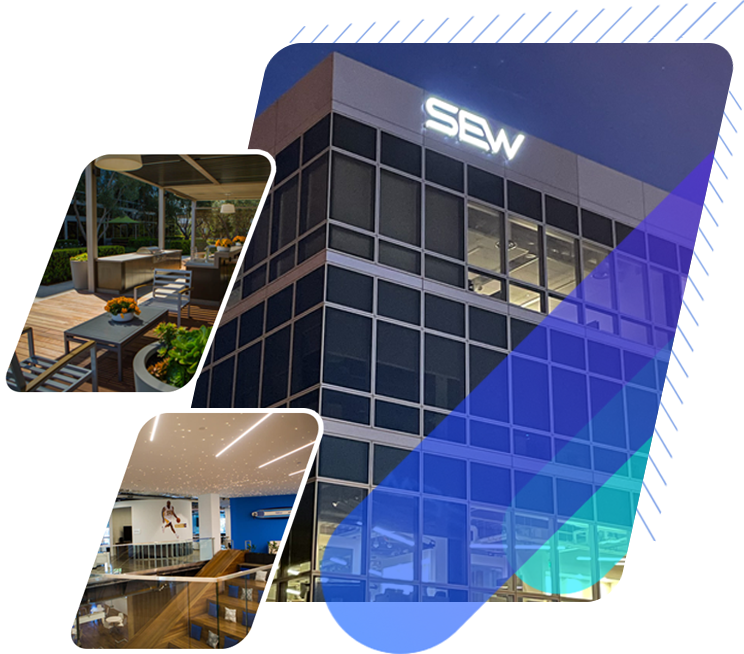 Our Global Presence
We are expanding our global footprint and empowering energy and water providers from across countries to champion customer experiences (CX) and workforce experiences (WX), and making sure that sustainable planet becomes a reality.
United States
Canada
United Kingdom
Colombia
Brazil
Germany
Australia
Saudi Arabia
South Africa
India
Singapore
Spain
Ireland
France
Hungary
Jamaica
UAE
Bangladesh
England
Wales
Scotland
Northern Ireland
Belgium
Netherland
Italy
Switzerland
Austria
Romania
Poland
Sweden
Norway
Denmark
Finland
Panama
EI Salvador
Ecuador
Malaysia
The SEW Vision and Mission
Engage, Empower, Educate Billions of People to Save Energy and Water through our Digital Platforms. We are dedicatedly working towards solving the global energy and water crisis to build a smart and sustainable future. At SEW, our mission is to build innovative solutions that increase conservation efforts, by empowering energy and water providers to address the challenges of global sustainability, while championing the cause of People, Profit, and the Planet.
We are SEW Family
We are SEW family, and together, we are on a fearless adventure that impacts billions. With each member's contribution, we Engage. Empower. Educate. people across the globe and connect them with their utilities. Every day, we are contributing to a sustainable world. Every day, we are building a better tomorrow.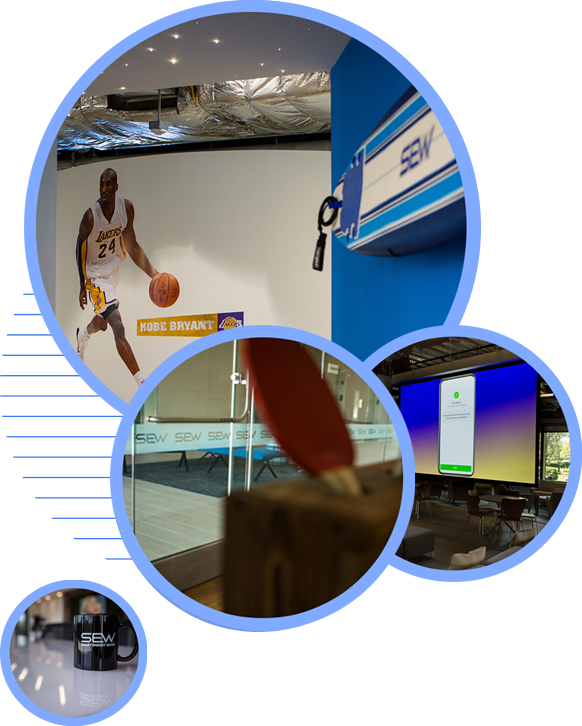 Our Culture
At SEW, we pride our diversity. We are a true global company that values building meaningful relationships and maintaining a passionate work environment while fostering innovation and creativity. We firmly believe that each individual contributes to our success and in return, we provide opportunities from them to learn new skills and build a rewarding professional career. It is our mission to build a team that shares our core values and beliefs.
The SEW Values
Innovation

As the world around us gets more complex and throws new challenges, tech innovation's importance becomes unparalleled. At SEW, we are continually innovating, coming up with future-ready digital solutions. We possess the so-called innovation gene.

Compassion

The world gets better every time we become more compassionate. We value our relationships and make them stronger with our compassion.

Integrity

At SEW, being honest to oneself is a must. We bring integrity to work, each day and it reflects in our commitment. We take pride in holding the highest ethical standards and take responsibility for our actions.

Performance

Nothing deters us from delivering quality performance. We know our goals, and to attain them, we stay committed. As the changemakers in the energy and utility industry, every SEW family member prizes performance above all.

Sustainability

Achieving world sustainability requires action- Today. And no wishful thinking will lead us to a secure energy-water future. It is our mission to connect people with utilities and empower them to save energy and water. Sustainability defines and directs everything we do. Everyone SEW family member directly impacts the sustainable world vision, and we go above and beyond to make it happen.