Smart Energy Disaggregation
Intelligent Way to Optimize Energy Use and Building Superior Customer Engagement
Powered by AI/ML/IoT
Talk To Us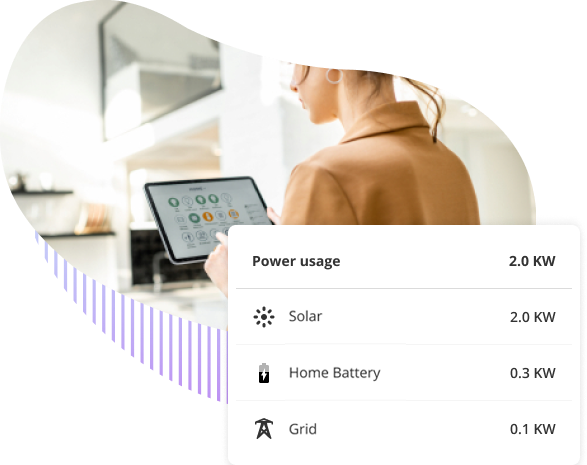 Energy Savings Powered By SEW's Digital CX Platform
SEW's Digital Customer Experience (CX) Platform offers advanced energy disaggregation capabilities to utility customers down to the individual appliance level. Built on AI/ML foundation, the platform detects and extracts valuable user consumption data and converts them into intelligent insights.
The platform analyses home energy data to discern how much energy is used for heating, cooling, lighting, etc., which in turn help utilities better forecast demand and provide customers with more ways to save energy.
Disaggregation for Utility Customers
Appliance Level Disaggregation
Behavioral Driven Energy Efficiency
Time of Use Analysis
Hyper-Personalization Engine
Disaggregation for Energy Providers
Analytics for Grid Planning
Predict Load Balance
Increase Customer Peak Demand Saving
Precise Program Targeting
Redefining Customer Experience by Optimizing Energy Usage
Allow your customers to make better, informed decisions on their energy usage and offer
personalized recommendations for energy efficiency upgrades.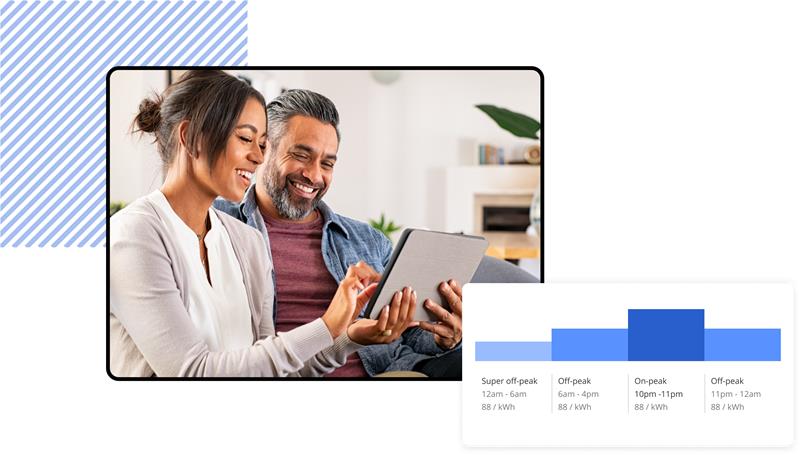 Powerful Disaggregation

approach to extract end-use and/or appliance-level data for customer's view
Customers can

analyze prerecorded, historical consumption data

in addition to real-time usage insights

Real-time tracking of appliance-level

energy consumption and customers can also identify appliances that could participate in demand response

Identify potential equipment malfunction

before deterioration, detect leak, loss, and theft anomalies
Personalized and

dynamic Home Energy Reports (HERs)

to millions of energy customers
Obtain

real-time charging data for EVs and solar PV

to optimize one's own consumption and utilization

Integrated with digital marketplace

for energy efficiency purchases and home automation
Empower customers with intelligent insights gathered from

Peer Comparison, Surveys, and Audits

Energy Disaggregation that supports

5 Star customer engagement, smart grid planning, distributed energy resources (DERs) and electric vehicle (EV) management

and more
Designed for the Utilities to Celebrate Energy Efficiency Efforts and Drive 5-Star Customer Experience
A platform aimed to improve consumer engagement by providing detailed customer energy usage analytics, survey and audit reports for segmented customer groups and much more.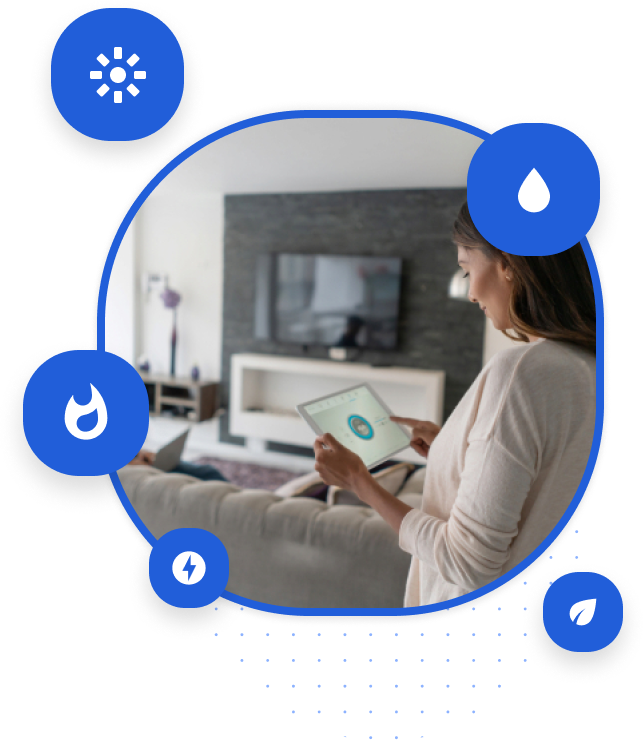 Understanding of load disaggregation at the time-of-use (TOU)

helping utilities to better manage customer's energy needs
Reduce call centre traffic by Intelligent Disaggregation model helps obtain a

comprehensive view of customer profile

and energy use offering more details in consumption and billing on across communication channels
Knowing customer's appliance level energy consumption, utilities can send actionable insights with

personalized tips and recommendations

to help customer reduce energy usage.
With the disaggregation model, utilities can better understand customer's

demand-side management of EV chargers

and time of use demand response
Utility can automate and enrich

load research with a full view of end uses,

customer and rate types, and load curves
Disaggregation helps incorporate the presence of EV and solar assets to understand trends and potential of customer's appliance adoption,

load shifting, DERs, and electrification.
Intelligent Reports and Supported by

intelligent reports and dashboards

built on behavioral science prashboards built on behavioural science principles to create personalized Energy Savings and Rebate programs for different customer segments
Reduce call center traffic by offering

more details in consumption and billing

on across communication channels
With the AI/ML technology, utilities can now better understand customer behavior and

improve capacity planning

Send

omnichannel proactive notifications

for high usage, budget, breakdown and more across channels such as email, push, IVR, chatbot, text etc.
Send powerful and contextual messaging, personalized to customer segments, inclusive of

appliance alerts, rate plan recommendations, TOU alerts, high usage

etc.
Build

behavioral energy efficiency and leverage SEW's savings program recommendations

powered by disaggregation results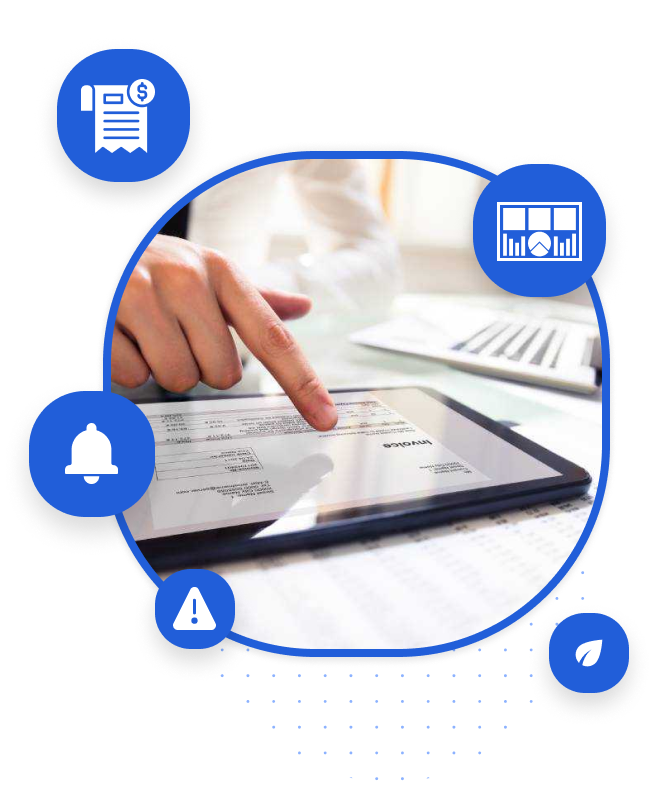 Built by Data Science and utility industry experts, who understand the future of energy and provide best-in-class solutions.
Platform Benefits
Better Understand Customer's Usage Behavior
Improve load and grid planning
Break discrete energy loads within homes or businesses
Become Trusted Energy Advisor
Build Behavioral Energy Efficiency
Increase customer savings
Identify and locate appliance inefficiencies and predict equipment failures
Improve customer satisfaction and experience
Industry Insight and Thought Leadership