Meet Our Leaders
Team of Innovators, Change Makers, and Forward-Looking Leaders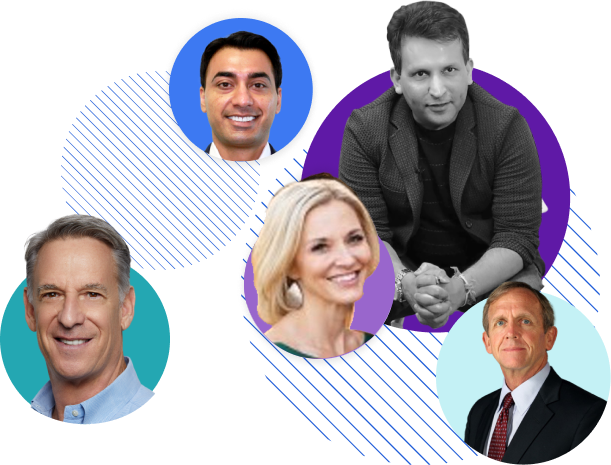 Meet Our Leaders
Dedicated to driving change, our leadership team exemplifies the SEW spirit and brings with them deep domain expertise and technological prowess, to accelerate utility business value.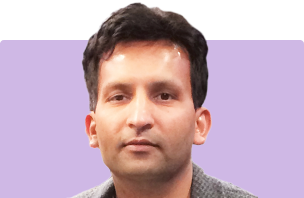 Deepak Garg
CEO / Founder
Deepak Garg is the Founder and CEO of Smart Energy Water (SEW). A respected leader in the technology and utility industry, Deepak has over two decades of experience in product development and is responsible for driving innovation, vision, and strategy at SEW.
Deepak has spearheaded SEW's initiatives to build innovative digital platforms that address the challenges of global sustainability and help utilities connect with people. He has successfully established high-powered technology teams, to develop the #1 Digital Customer Experience, Digital Workforce Experience, Smart AI/ML Analytics platforms that address key business challenges for energy, water and gas providers. All the SEW platforms leverage next-gen technologies such as Artificial Intelligence, Machine Learning, IoT, to power customer and workforce experiences. Backing on scalability, modularity, flexibility, and security, SEW clients deliver award-wining experiences and set new benchmarks for the industry.
Driven by Deepak's stellar vision, SEW has navigated 37+ geographies to serve energy and utility companies, connecting 1.5 B+ people and serving 22000+ Smart Cities/communities.
Deepak's passion and dedication to transform the energy and utility industry is mirrored in the company's vision to Engage, Educate, and Empower. Deepak founded SEW, guided by five core values — Sustainability, Integrity, Innovation, Compassion, and Performance. Over the years, he has brought together like-minded people, developed high-powered business and technology teams, and started a SEW family (now 1000+ strong) that aims to connect billions of people with their energy and water providers.
The company has been recognized by INC 5000 and is one of the fastest growing companies in America.
Deepak is an active contributor in the Forbes Technology Council. Deepak is also propelling the cleantech conversations with other utility and tech leaders with the WE3 platform. The thought leadership space brings perspectives from industry leaders on the key themes affecting the energy and water world to spark change and normalize innovation.
Deepak has received multiple industry recognitions such as EY Entrepreneurship of the Year, Best CEO Award, Innovator of the Year and more.
Before SEW, he held senior leadership positions with Fortune 500 companies, and successfully developed direct and in-direct business solutions for diverse markets.
Deepak has an MS in Computer Science with Bachelor's degree in engineering along with executive management from Stanford Graduate Business School & MIT.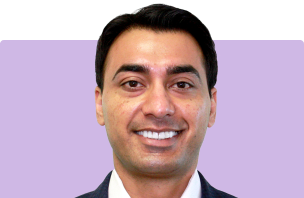 Harman Sandhu
President
As President, Harman leads the strategic growth initiatives at Smart Energy Water. He has extensively advised Energy and Utility companies on commodity management, regulation, Smart Grid, metering, and information technology projects. Prior to joining SEW he worked with PricewaterhouseCoopers and KPMG for over 11 years where he led the delivery of business strategy and technology consulting services to Fortune 1000 companies. He is passionate about developing impactful technology products and scalable SaaS business models. Harman holds a Bachelor of Engineering (BE) in Computer Sciences and Master of Business Administration (MBA).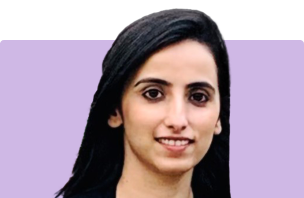 Mashal Dhawan
President
Mashal Dhawan is the President at SEW, where she leads Global Marketing and Branding for all SEW businesses. With over 14 years of experience, Mashal has been responsible for redefining SEW's strategic approach to Platform and Product Marketing. She oversees all aspects of branding, customer outreach, innovation, Go-To-Market strategies, and building awareness for the Product and Brand driving global growth for SEW.
As the President of SEW, Mashal is accountable for cross-functional collaboration across teams, processes, and different functions to achieve the common goal of delivering technology-driven solutions to the Utility Industry and empowering people with technology. Under Mashal's leadership, SEW has spearheaded a shift to digital experiences with creativity, innovation, and research, thereby establishing SEW as a purpose-driven brand.
Mashal's focus revolves around analyzing and identifying potential markets, digital branding, storytelling, and increasing demand for SEW's products globally. She aims to build and strengthen SEW's brand, support growth strategies, and determine the products and services that utility customers require to address current and future challenges. Her expertise in Marketing and Engineering is unique and enables her to drive SEW's growth, success, and bring a mix of cutting-edge technology products to market.
Mashal has been serving on the Global Smart Grid Federation board as an Industry member and was recognized among the top 30 most influential women in Business by Insight Success. Mashal is an Engineering graduate in Computer Science from Thapar University and has Executive Management experience from IIM Calcutta.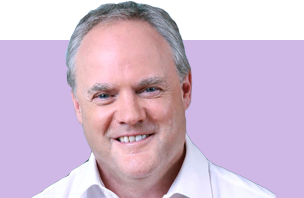 George Hunt
Chief Strategy Officer
George is Chief Strategy Officer (CSO) for Smart Energy Water (SEW), he is a recognised leader within the global utility sector with 30 years executive leadership, plus extensive experience in digital transformation, consulting, regulation and strategy.
Prior to joining SEW, George spent 5 years at Sydney Water – during this time he held the position of Chief Information Officer (CIO) and General Manager - Digital Business, where he successfully delivered several programs focused on customer service, operational excellence and digital innovation. He also held the role of 'General Manager – Customer, Strategy and Regulation', where he was instrumental in shaping 'Sydney Water 2.0' to have a strong sustainability and digital theme. In this role he was also accountable for the 2020-2024 regulatory submission in direct liaison with NSW Government, media and key environmental and health regulators'. Whilst in Australia, George also continued his long involvement with WaterAid as Sydney Water's WaterAid ambassador.
His long career in this sector also includes roles as Group CIO of Wessex Water, CTO of American Water, Thames Water and Npower Retail, plus considerable experience as a Director within the energy and water sector for KPMG where he supported major programs in British Gas, National Grid, Cincinnati Water, LADWP and Washington DC Water.
George holds a MSc. Information Technology from Kingston University, London, and a BSc. Engineering from University of Birmingham, UK.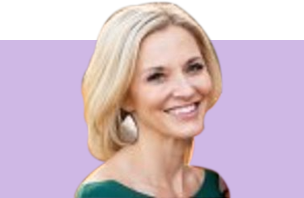 Erin Christy
President, SMB
Erin has a broad range of expertise in Energy & Utilities spanning Customer Experience, Marketing & Communications, Partnerships & Channel Management, Business Development and Sales Operations. Erin currently leads the SMB Business Unit at SEW where she is responsible for the vision, strategy and execution of the SMB Sales, Delivery and Customer Success Teams.
Her primary focus is delivering best-in-class solutions that empower clients through unparalleled innovation in customer and workforce experience.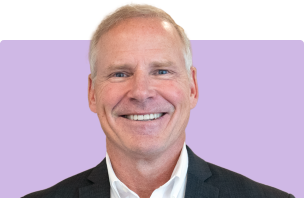 Brad Adamske
Chief Growth Officer
Brad Adamske, Chief Growth Officer, is responsible for developing, directing and executing the overall sales strategy for the SEW Cloud Energy and Water platform. Brad is an experienced technology executive with 30 plus years of sales and operational experience in software and hardware revenue generation for large corporations and startups. Most recently he was Chief Operating Officer at Truckast, Inc. a cloud based provider to the construction industry. Previously he was Founder and CEO of NowDocs, Inc. a software as a service solution in use today by many of the world's leading print-on-demand service providers.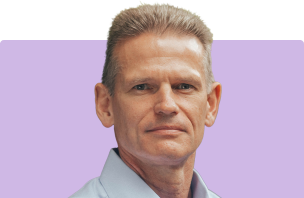 Darren Brady
Chief Customer Officer
As Chief Customer Officer at SEW, Darren oversees the client relationship and client success activities for SEW. He works with clients to ensure their success with the SEW platforms in support of digital transformation activities for both their customers and their field force. Darren has held executive roles in the energy and technology industries for over 20 years and brings a passion for working with customers. Darren's previous work includes roles at companies such as Puget Sound Energy, EnerNOC, Five Point Partners, DEFG, PacifiCorp, Orcom Solutions, and Circle Media Inc. where he helped to scale their operations and services and build and deliver customer centric solutions. In the energy industry, he has spent his career working with utilities, businesses, and consumers to align customer engagement strategies and solutions to enable a more sustainable energy future.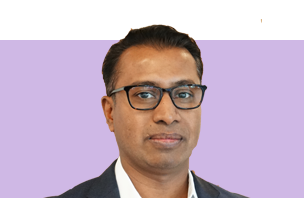 Harish Raju
Chief Product Solution Officer
Harish is an entrepreneurial executive with experience in leading large, complex, cross-functional teams. A thought leader with a successful track record of building products that integrate customer experiences (CX), eCommerce, and omnichannel experiences. He deciphers complex business problems for the Energy and Utility industry and empowers them to strategize a digital transformation roadmap.
Harish is also an integral part of SAP Cloud for Utilities Client Co-Innovation initiative that aims to help global utilities supercharge their business processes and deliver remarkable customer experiences. He gained a Masters in Science degree from Pennsylvania State University and Executive Management Program from the University of Michigan. For his wok, Harish has been awarded the US Patent and has published research papers related to pattern recognition and machine learning.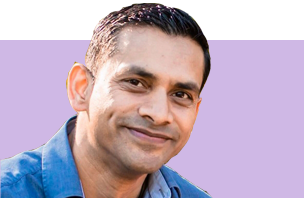 Manoj Singh
Chief Product Officer
Manoj Singh, VP/CPO, Customer Service Solution, is leading the extremely talented engineering team at SEW which is building the industry's leading Customer Engagement and Workforce Management platform for Utilities and helping bring SEW technology to the consumers. He has over 15 years of experience developing products and has held various leadership positions in the past. Prior to SEW, Manoj worked in leadership role at Digi India leading SaaS based product development.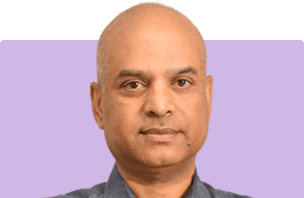 Prasad Yenigalla
Chief Compliance Officer
Prasad is responsible for managing global compliance, cybersecurity and risk management at SEW. Prasad has had a 25-year career as a business and technology leader in Healthcare, Utilities, Energy, Government with proven expertise in building compliance and security controls to mitigate regulatory and governance risks. He has strong domain expertise building compliance and security solutions across industry regulations and compliance frameworks for HIPAA, PCI DSS, NIST, GDPR, ISO 27001, FedRAMP.
Prasad is a dedicated Security and Compliance leader with significant experience developing and driving vision, strategy, resources, and programs to ensure information assets and infrastructure are protected. Over the years he was instrumental in establishing security and compliance strategies at Philips medical devices, Hitachi, PG&E, Samsung in alignment with key business goals, audit objectives, and regulatory requirements.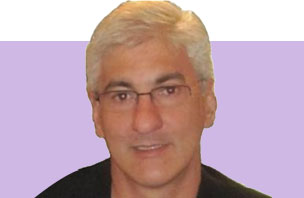 Robert Brnilovich
North America – Delivery Leader
As North America – Delivery Leader, Bob works directly with our customers in ensuring they get the most value from our platform and meet the goals of their customers. Prior to joining SEW, Bob served in executive capacities at leading firms (IBM, Black & Veatch, Landis+Gyr, PwC) focused on transforming the Energy and Utility Industry. He is passionate about conversation and sustainability in every dimension that impacts our planet. Bob holds a Bachelor of Science (BS) in Systems Analysis and Master of Business Administration (MBA) and is a Certified Computing Professional (ICCP)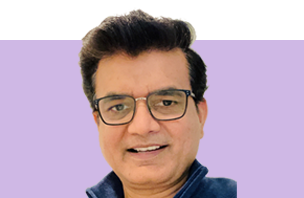 Mehul Trivedi
Chief Innovation Officer
Mehul is Chief Innovation Officer at Smart Energy Water (SEW). He brings over two decades of experience with a range of companies from the world's largest software platform company (Microsoft) to several start ups to super charge their growth. He has built his career as the generalist leader across 7 different industry domains bringing diversity of experience applying core product vision, strategy, business success and cutting-edge technology to new problems and use cases.
At SEW he oversees discovering and defining innovation to drive differentiation and unique value for the billions of customers we know will benefit from Smart solutions – Smart Cx, Smart Wx and Smart AI. He is passionate about delivering synergistic win-win value for Utility customers, partners and SEW. Mehul is leading the mission to achieve the vision of reaching and "engaging the majority of the population on our planet" to accelerate sustainability, conservation and net-zero goals for them all.
He has built and optimized some of the largest platforms in the world processing billion plus transactions a day, millions of dollars in daily deal volumes, and supporting billion plus active users a day. He has introduced and established processes to elevate the maturity of product lifecycle and team execution to deliver multibillion dollar revenues and double-digit growths, over multiyear stretch.
He has a bachelor's degree in engineering and an MBA in Strategy and Finance from The Wharton School at the University of Pennsylvania.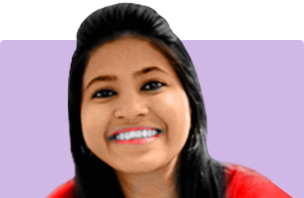 Sumana Sarkar
AVP, Product Engineering​
Sumana Sarkar, Director, Product Engineering & Development - Enterprise Applications is responsible for delivery of SAP integrated Customer Engagement and Workforce Management solution at SEW. She is leading a team of very talented programmers for end to end product delivery with SAP integration. She is having 12+ years of professional experience working on advanced SAP technologies and leading multiple global SAP implementations, support and upgrade projects.
Sumana holds B.Tech in Information Technology.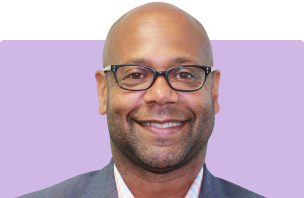 Tony Williams
VP - Mobile Workforce
Tony Williams, VP of Mobile Workforce Solutions at SEW has over 25 years of experience working in the electric and gas utility. Tony brings a diverse set of skills and experiences to his role including utility strategy development, training and development and business process improvement. He has successfully helped utilities gain efficiencies and improve core operations throughout his career.
Prior to joining SEW, Tony spent 3.5 years at Pacific Gas & Electric (PG&E) as Director of Electric Operations Training where he was responsible for Training and Development for the Electric Operations organization. In this role, Tony successfully brought innovation to core training procesSEW that resulted in substantial cost efficiencies and improved workforce productivity year-over-year. Similarly, he led the implementation of mobile solutions for some of PG&E's most critical job training procesSEW—including pre-apprentice lineman, apprentice lineman, and cable splicer—resulting in increased engagement and training efficiency.
Prior to his tenure at PG&E Tony spent 23 years at Southern California Edison (SCE), many of which in leadership roles in support of Transmission and Distribution operations and learning and development.
Tony is a graduate of the Marshall School of Business at the University of Southern California where he received his MBA and has a BS in Marketing from California State University Chico.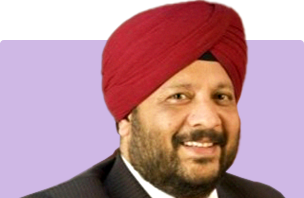 RP Singh
Sr VP - APAC
RP Singh, VP of Strategic Partnerships and Customer Success has over two decades of Business and P&L Leadership experience. Having worked with companies such as IBM, Microsoft, Cisco, SAP, Airtel, etc. he has deep expertise in Business Management and Sales, and loves to drive scale transformation for businesses with a people- first approach. His contribution has been instrumental in the digital transformation of Enterprises, e-Governance, Utilities, Infrastructure, Urban Development, and Smart Cities to reshape these organizations, and build people's capabilities helping them win on the world stage.
He has cross-domain experience in Federal and State Governments, PSUs, Enterprise, BFSI, Manufacturing, IT&ITES, and Mid-Market Segment. His leadership style builds a learning culture, and he adapts his management style to synergize team members for effective field delivery. RP received his P.G.D.M from IMT, Ghaziabad and is also a Bachelor of Engineering.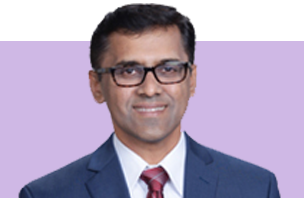 Raj Balaguru
AVP - Product Delivery
Raj manages key strategic accounts and oversees product delivery. He has provided advisory to many Fortune500 Utility clients and directed large-scale digital transformation projects to improve customer experience and drive growth.
Raj has over 25 years of experience as an Entrepreneur, Corporate IT Leader, and Global Management Consultant. He comes to SEW from DCT Solutions Inc., which he co-founded and ran its ETRM (Energy trading and risk management) and Digital solutions practice, serving Energy & Utility companies across the globe. Prior to that, he held several leadership positions at American Electric Power and PNM Resources supporting their commodity trade floors. His experience also includes leading the pre-sales team at Allegro. Raj has deep expertise across multiple commodities including Power, Natural Gas, Emissions, Oil and Refined products, and well-versed with all facets of Utility operations.
Raj holds an undergraduate degree in Engineering from Anna University, India and an MBA from Franklin University, Columbus, OH, USA.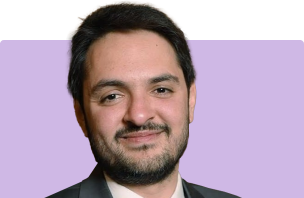 Dilpreet Tuli
Regional VP, ANZ
Dilpreet is responsible for SEW's overall sales strategy for the Oceania region. He is an experienced business leader with expertise in championing innovation across Utilities, Telecom and Manufacturing working for global technology products & service providers. Based in Melbourne, he has a track record of creating and nurturing a successful and scalable relationship with senior executives across Oceania & South East Asia markets.
Dilpreet is a speaker at public events on topics around utility industry including applications of Artificial Intelligence. He is passionate about the technology impacts of market regulations and efficiency initiatives.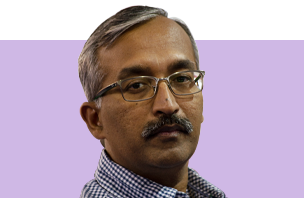 Anand Subramanian
Regional VP, MEA
Anand Subramanian, Regional VP, is driving growth of SEW in the Middle East and Africa. A industry veteran with 27+ years of experience, Anand has been based in Dubai since 2005.
Anand brings a diverse set of skills and experience. Having been in technology consulting, enterprise architecture, program and client engagement, business strategy and development roles, Anand spent the last 8 years in building a world class SaaS focused Organization at Oracle. He has worked in diverse roles across USA, Europe, India, Asia Pac, Middle East and Africa. He was also responsible for setting up the Innovation Hub (the first of its kind) at Dubai. He is recognized widely in the Customer Experience space having created a vision for CX SaaS at diverse organizations and regions and is a regular speaker at CX events and writes for the local newspaper on emerging technologies. From a management perspective, he has managed multi-cultural and multi-lingual teams, created CX and Cloud teams from scratch and is considered a mentor both inside and outside the organization and brings a EQ centric leadership quality.
Anand has also filed for a patent with regards to design patterns in telecom ordering systems and has written two research articles in marketing.
On the personal front, Anand is passionate about sustainability with the aim of being a zero-waste household and is passionate about circular economy. He also is actively invested in education and providing the right level of support of bright students to help them break out of their current situations via education.
Anand holds a Masters degree from College of Engineering, Guindy and is also a certified PMP.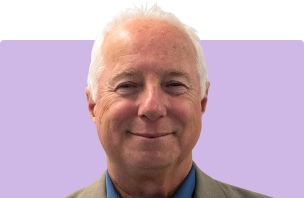 Lance Brown
VP - CX Solution
Lance Brown, VP of Customer Service Solutions at SEW, is a customer service professional with more than 35 years of experience in the public utility and retail industries. The majority of this experience comes from his career with the Los Angeles Department of Water and Power (LADWP), the largest municipal utility in the United States. He was promoted to director of customer services in 2006 and remained in that position until his retirement in February 2011. As director, he was responsible for the activities of more than 1,500 employees directly involved in providing customer service to more than 1.8 million customers. His areas of responsibility were comprised of the customer contact center and customer service centers; field services including meter reading, field service, and revenue security; and revenue management including billing and collections, remittance processing and mail center operations.
During Lance's tenure with the LADWP, he was involved in numerous major projects including installing and implementing new interactive voice response systems, new field order deployment systems and upgrades, improvements in meter reading systems, and software and hardware projects for remittance processing and mail center operations. He also belonged to several customer service organizations including the American Public Power Association, the California Municipal Utilities Association, and the Call Center Network Group. Due to his vast customer service knowledge and experience, upon his retirement he was asked to remain, on contract, to provide advisory support for the new customer service information system, a major system upgrade and implementation. Lance graduated from California State University at Northridge. He is dedicated to helping organizations provide excellent customer service.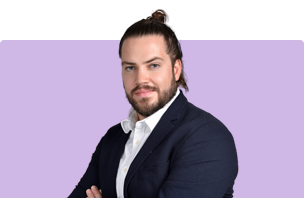 Tobias Hirning
Vice President- Sales & Business Development, Europe
Tobias Hirning is Vice President Sales & Business Development responsible for the go-to-market and sales strategy for Europe at SEW with a clear goal to enable the region with the leading Customer Experience (CX) and Workforce Experience (WX). He is based in Germany, where he started his career in the energy industry and developed a deep understanding of the regulatory requirements and challenges in the European market.
With over 15 years of experience in selling and marketing software-as-a-service solutions to large enterprises and start-ups, Tobias brings an impressive expertise to the business. He is a well-connected business leader in the energy sector and has a successful career in the industry. Prior to joining SEW, Tobias served as Sales Director at powercloud, a provider of cloud-based billing solutions which he has developed from start up to market leader in the energy industry. Prior to that, he held senior roles in various Microsoft Dynamics CRM projects in the energy industry.
Tobias brings his in-depth technology and energy knowledge to various associations and events. He is passionate about using technology and digitalization to drive the energy transition and enable a more sustainable energy future. He has a deep market understanding of the regulatory requirements and challenges of each country in Europe, which enables him to develop and successfully implement tailored solutions.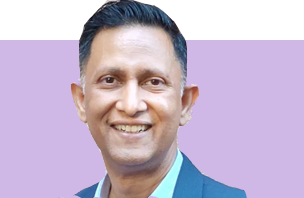 Binod Singh
Vice President (VP), Solutions Engineering, Europe SEW
As Solutions Engineering VP for SEW, Binod is responsible for executing SEW solution roadmap for customer implementations in Europe, aligning customer vision with SEW platform features and help drive SEW Product roadmap in line with evolving industry requirements.
Over his 24 years of industry experience, he has become an established veteran in Utilities, Oil and Gas industries, with specific focus on energy transition, sustainability and net zero initiatives. With global IT experience across consulting, business development, solution architecture and Industry engagements, he has a deserved reputation for delivering business value through innovative solutions, digitalization and modernization of IT landscape. He has led multiple transformational programmes across Power, Natural Gas, LPG, Water and other commodities.
Binod holds a Bachelor of Engineering from M S University, India.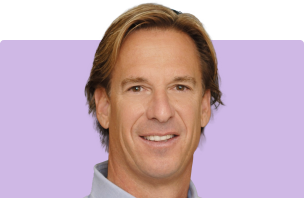 Steve Luczo
Chairman, Seagate
Mr Stephen J. Luczo is considered one of the technology industry's most influential and visionary leaders and currently Chairman of the Board of Seagate.
He has served on the boards of directors of Microsoft Corporation (including serving on the CEO Search Committee and as Chairman of the Compensation Committee), Veritas Software and VMWare. Luczo also served on the Advisory Boards of the New York Stock Exchange (NYSE) and the Stanford Graduate School of Business.
He is widely regarded for his ability to conceive and implement complex and highly creative solutions to the unique challenges faced by a large global manufacturing company like Seagate. In an example that remains a text book case study at leading business schools around the world, Mr. Luczo orchestrated a $20 billion deal in late 2000 with partners Veritas Software and an investor group led by Silver Lake Partners to take Seagate private. The deal represented the single largest buyout in the history of the technology industry up to that time and furnished Seagate with the capital resources it needed to achieve its long-term goals. Likewise, Mr. Luczo led the strategy that took Seagate public again in 2002.
Luczo is a member of the board of directors of the World Wildlife Fund, a member of the Advisory Board for All-Stars Helping Kids, a senior advisor to non-profit educational organization the Silicon Valley Japan Platform and is active in a variety of charitable and for-profit ventures through a wholly owned entity, Balance Vector, Inc. His charity initiatives are primarily focused on global environmental issues and programs to help at-risk children in the urban centers of the United States and the rural areas of Sicily, and he is a major donor to Stanford University and Hospital, the World Wildlife Fund, and the Palo Alto Medical Foundation. In 2015.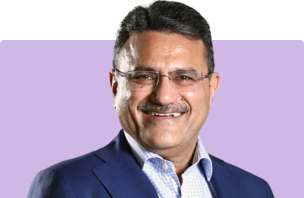 Manoj Kohli
Country Head - Softbank India
Manoj Kohli is the Country Head of SB Energy (SoftBank Group). Before joining SB Cleantech, Manoj was the Managing Director for Bharti Enterprises Limited. He began his career in 1979 with the DCM Shriram Group, where he led the HR function. He was adjudged "Telecom Man of the Year" by Media Trans-Asia in 2000. In 2004, he was named "Telecom Person of the Year" by Voice & Data.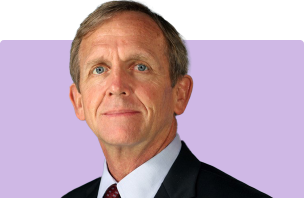 Eric T. Olson
Ex, Navy Admiral USSOCOM
Eric Thor Olson, is a retired United States Navy admiral who last served as the eighth Commander, U.S. Special Operations Command (USSOCOM) from July 2, 2007 to August 8, 2011. He previously served as Deputy Commander, U.S. Special Operations Command from 2003 to July 2007. Olson was the first Navy SEAL ever to be appointed to three-star and four-star flag rank, as well as the first naval officer to be USSOCOM's combatant commander. He retired from active duty on August 22, 2011 after over 38 years of service.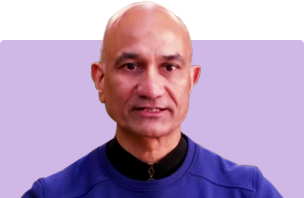 Ravinder "Ravi" Sajwan
CEO, Renew Group
Ravinder "Ravi" Sajwan - CEO - Renew Group Private Limited, After graduating Ravi founded 4 successful startups as CTO, COO. Each startup had multi-billion dollar exits and products delivered by his teams provided many-fold performance increases in networking, including Ethernet, telecommunications and Internet and created new multi-billion dollar markets. Today these technologies power various products at Tektronix, Avago, Cisco, Intel, PMC-Sierra…
Since 2007 Ravi has focused on delivering products that address consumer markets, medical devices and software, power generation and water processing. At Renew Ravi leads an incredible team that is focussed on delivering innovations that address global markets and meaningful impact to humankind.
Ravi is on the the board of Ultralinq, Diagnostic Green, Renew Group, 5HE and various other startups.
Ravinder "Ravi" Sajwan finished undergraduate studies at IIT, Varanasi, India in 1982 and graduated with MS in EE from NYU School of Engineering in 1984.
His current interests and investments include in Cloud Infrastructure, CPG, Nutraceuticals, Pharmaceuticals, Medical devices and related software.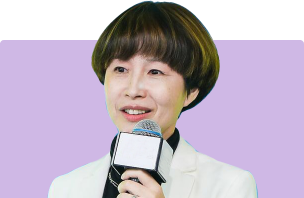 Helen Liang, PhD
CEO, FoundersX Ventures
Dr. Helen Liang, Founder and Managing Partner of FoundersX Ventures based in Silicon Valley. She has invested in over 30 fast-growing technology companies, with heavy focus in AI and Big Data value chain, including digital healthcare, robotics, autonomous driving, AI for Enterprise, Fintech and Edtech. Dr. Liang has over 12 years of experience in product development in high-tech industry. She has been an invited speaker at TechCrunch, Wuzhen Summit (China), Future Investment Initiative (KSA), World Government Summit (UAE) and Singapore Fintech AI Summit.
Dr. Liang also serves as the founding president of Tech for Good Think Tank and hosted Global AI Summit 2018. She is a guest lecturer at Stanford University and Tsinghua University, teaching Technology Ventures and Product Innovation. She is also a board advisor to CKGSB Silicon Valley Program.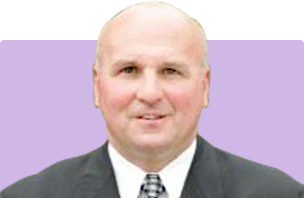 Kevin Ellison
Ex-Executive, SCE & PG&E
Kevin Ellison is an experienced executive level business leader with experience leading teams in operations, customer service, sales, marketing and safety.
He is currently a senior consultant with Caterpillar Safety Services, with a focus on transforming an organizations safety culture and performance. His focus is leadership, safety culture and safety process improvement.
As the Executive Director of Customer Service Safety & Meter Services Organizations (MSO) at Southern California Edison, where he served 10 years, Kevin led the operations organization responsible for all aspects of the end-to-end meter process including meter specification, selection, procurement, engineering, quality control, meter reading, field services provision, and revenue protection. MSO had approximately 1,200 employees committed to safely providing timely and accurate services to customers throughout the SCE 50,000 square-mile service territory. During his time at SCE, MSO, in conjunction with the SCE Smart Meter Organization, successfully deployed approximately 5.2 million smart meters.
Kevin joined Southern California Edison in 2004 as Director of Government and Institutions in the Business Customer Division. He was responsible for the oversight and direction of a customer and account management organization that worked with federal, state, city, county, agricultural, and water customers to provide integrated utility services and solutions to meet customer energy needs. His responsibility also included privatization of military installation electric facilities as well working with companies and customers considering municipilization.
Kevin has more than 34 years of utility experience, previously working at LG&E Energy Corp. (Louisville Gas and Electric Company and Kentucky Utilities Company) headquartered in Louisville, Kentucky. At LG&E, Kevin held a number of executive, senior management and management positions in Sales, Marketing, Customer Service, T&D Operations, and Economic Development, both regulated and un-regulated. Kevin was part of the leadership during a successful merger and an acquisition by an International Energy Company (PowerGen).
Kevin holds an MBA from Bellarmine University, a BSBA from the University of Louisville (BSBA), attended numerous Executive Level Seminars, has a certificate from Villanova University as a Six Sigma Black Belt and holds the Certified Financial Manager certificate.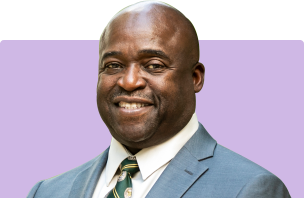 Gregory N. Washington
Dean of Engineering, UC Irvine
Gregory N. Washington, Ph.D. @ UCI Irvine, joined The Henry Samueli School of Engineering in August 2011. Prior to his arrival at UC Irvine, he served as the interim dean for the College of Engineering at The Ohio State University, where he provided visionary leadership, oversight and management for one of the nation's largest and highest ranked engineering programs.
He joined the faculty at OSU in 1995, became the associate dean for research in 2005 and then was appointed interim dean in 2008. As a professor of mechanical engineering, his research is in the design and control of smart material systems, the design and control of hybrid electric vehicles and the design of smart electromagnetic systems.
Washington has been involved in multidomain research for the last 20 years. His core area of interest lies in the area of dynamic systems, with an emphasis on modeling and control of smart material systems and devices. He has been involved in the design and control of mechanically actuated antennas, advanced automotive systems incorporating smart materials, hybrid electric vehicles, and structural position and vibration control with smart materials.
He has conducted research for a host of organizations including the National Science Foundation (NSF), NASA, General Motors Company, the Air Force Research Laboratory and the U.S. Army Research Office; and has served as a member of the U.S. Air Force Scientific Advisory Board, NSF Engineering Advisory Committee, Institute for Defense Analyses and numerous other boards.
Washington accumulated a long list of research and teaching awards from OSU, including the Alumni Award for Distinguished Teaching, the Harrison Faculty Award for Excellence in Engineering Education and the Lumley Research Award. He also is the recipient of the NSF Faculty Early Career Development (CAREER) Award. Washington holds bachelor's, master's and doctoral degrees in mechanical engineering from North Carolina State University.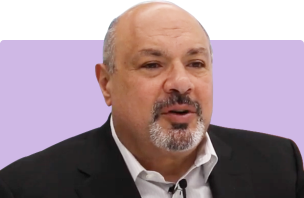 Mike Aghajanian
Ex CEO, PRTM
Mike retired as the President and CEO of PRTM Management Consultants. PRTM had more than 800 consultants in 19 offices worldwide; PRTM was globally recognized as the leading management consultant in the area of operational strategy, supply chain management, product innovation, and customer experience excellence. PWC recently acquired PRTM.
Aghajanian has over 25 years of consulting and industry experience. He joined PRTM in 1991 and held a variety of roles of increasing responsibility. Among his many accomplishments, Mike led the firm's expansion into Asia. Established the Performance Measurement Group, a wholly owned subsidiary of PRTM that is well known for its extensive industry benchmarks. Co-led the team that developed the Supply Chain Operations Reference (SCOR) model which is widely used tool to optimize global supply chains.
Mike Aghajanian is currently supporting the Merage School of Business at the University of California, Irvine as the Executive Director of the Office of Executive Education on a part-time basis. In this role Mike is responsible for the development and delivery of high quality non-degree related education to the Southern California Business Community.
In addition to Mike's role at University of California in Irvine, Mike serves as Chairman of the Board for Cimtek, Inc. a Toronto based leader in functional testing of high reliability electronics. Mike is on the Board of Directors of Nexiant, Inc., a leading provider of MRO inventory solutions and on the Board of Directors for OCTAN (Orange County Technology Action Network) an organization devoted to fueling technology growth in Orange County.
Mike earned an MBA with a concentration in Technology Management from the University of California, Irvine, and a BS in Engineering from Worcester Polytechnic Institute in Massachusetts.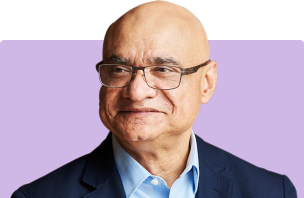 Baba Shiv
Professor, Stanford GSB
Baba Shiv is the Sanwa Bank, Ltd., Professor of Marketing at the Stanford Graduate School of Business. He has done extensive work on the emotional brain, documenting its powerful role in shaping decisions and experiences. His work includes the application of neuroeconomics to the study and practice of innovation and entrepreneurial leadership in companies, from Silicon Valley startups to Fortune 500 companies, as well as countries including India, Malaysia and New Zealand. He frequently consults with and is on the advisory boards of several start-ups. His work has been featured in a variety of media outlets including The Tonight Show with Jay Leno, CNN, Economic Times, Fox Business, Financial Times, The New York Times, Wall Street Journal, NPR, and Radio Lab. Baba Shiv teaches courSEW at the GSB and the Hasso Plattner Institute of Design at Stanford, including "The Frinky Science of the Mind," "Scaling Design Thinking Globally," and "Crafting Interventions for Massive Change." He frequently hosts executives from around the world in executive education programs at Stanford on strategy, entrepreneurial leadership, and customer-focused innovation.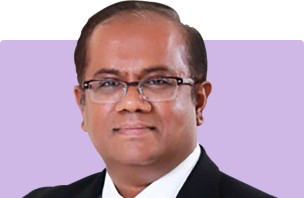 Dr. Manikanda Arunachalam
Managing Partner in Lotus Capital
Dr. Manikanda Arunachalam is a multi disciplinary professional with expertise in Venture capital and private equity with sectoral interest in Healthcare , Hightech and Artificial Intelligence.
Dr. Mani is a Managing Partner in Lotus Capital, A global Multi family office that provides investment advisory services and asset management to most influential families in North America, GCC region and Asia.
Dr. Mani served as the SVP Corporate Development and Investments and Head of Healthcare at Beyond Limits, An Artificial Intelligence Engineering Company based in Southern California. He continues as a strategic advisor.
Mani serves as the Chief Investment advisor to Arkon Holdings and Raycomgroup where he focuses in portfolio management as well as healthcareand technology investments.
Mani Serves as Chief Strategist for Securra Inc where he guides the CEO and Senior Management in Product, technology and solutions architecture as well as commercialization, Global partnerships and alliances
Mani serves as a strategic Advisor toL ife Signals Group
Mani served as a board of Director in The KEF company, a multi million dollar private investment firm in Dubai International Financial center (DIFC). At KEF company Mani overseas the Healthcare investment portfolio and as a key strategist in managing the healthcare investments.
Mani Served as an Operating Partner in Capricorn Healthcare and Special opportunities(CHSO) Fund. CHSO is a health care middle market growth equity fund in Palo Alto.
Earlier Mani served as a board of director in Motherhood India, a chain of boutique mother and delivery care hospital, where he was responsible for capital raising through private equity placement and corporate strategy and planning. TPG acquired significant stake of Motherhood in 2016.
Mani worked as a strategic management consultant and has advised Provider organizations, biotech and Medical devices firms. Currently serves on the board of HD medical group and Strategic advisor to Guardant Health.
Earlier he worked for Johnson and Johnson Medical devices where he was responsible for technology and portfolio management.
Mani started his career as a Cardiologist at the Apollo hospitals group in Chennai where he was trained in intervention cardiology. He was one of the pioneers in conducting multinational clinical trials as an investigator for Eli Lilly, Servier and Covance.
Mani Holds a MD degree from Prestigious Madras Medical college where he graduated among the top 5% of the class, Fellowship in Cardiology and an MBA ( Finance & Strategy)from the Wharton School of The University of Pennsylvania
Expertise & Interest
Investment Management
Venture Capital
Private Equity
Medical Devices
Digital Health
Corporate Finance & Strategy
Mergers & Acquistion
Start-Ups
Artificial Intelligence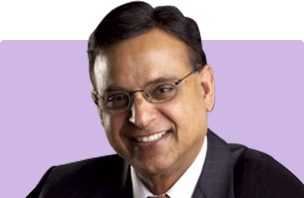 Dr. Rajesh C. Shrotriya
Ex CEO/Chairman, Spectrum Pharmaceuticals, Inc
Dr. Rajesh C. Shrotriya, M.D., served as the Chairman and Chief Executive Officer of Spectrum Pharmaceuticals, Inc. from August 2002 to December 17, 2017 and served as its President from September 2000 to April 17, 2014. From September 2000 to August 2002, Dr. Shrotriya served as the Chief Operating Officer of Spectrum. He served as an Executive VP and Chief Scientific Officer for SuperGen, Inc. from November 1996 to August 2000 and its Senior VP and Special Assistant to the President from November 1996 to May 1997. From August 1994 to October 1996, Dr. Shrotriya served as VP, Medical Affairs and VP, Chief Medical Officer of MGI Pharma, Inc. Dr. Shrotriya was a Director of Spectrum Pharmaceuticals, Inc. from June 2001 until June 18, 2018. He spent 18 years at Bristol-Myers Squibb Company in a variety of positions as Executive Director, Worldwide CNS Clinical Research. Dr. Shrotriya held various positions at Hoechst Pharmaceuticals and served as its Medical Advisor. He was an attending physician and held a courtesy appointment at St. Joseph Hospital in Stamford, Connecticut. He served as the President and Chief Operating Officer of NeoTherapeutics Inc., since September 2000 and served as its Chief Executive Officer since August 2002. Dr. Shrotriya served as Chairman of the Board at NeoOncoRx, Inc. He has been an Independent Director of CASI Pharmaceuticals, Inc. since September 2014. He served as a Director of Antares Pharma Inc., since April 13, 2004. In addition, he received a certificate for Advanced Biomedical Research Management from Harvard University. Dr. Shrotriya received his M.D. degree from Grant Medical College, Bombay, India, in 1974; his D.T.C.D. (Post Graduate Diploma in Chest Diseases) degree from Delhi University, V.P. Chest Institute, Delhi, India, in 1971; M.B.B.S. and Bachelor of Surgery degree from the Armed Forces Medical College, Poona, India, in 1967 and a B.S. with Chemistry Degree from Agra University, Aligarh, India, in 1962.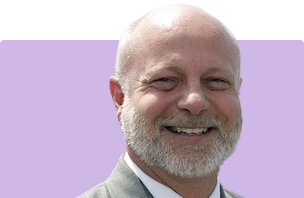 Charles Wilson
CEO, Southern California Water Committee
Currently, Charles serves as the Executive Director and CEO of the Southern California Water Committee. He is a key figure in Southern California's public affairs for more than 30 years.
He has spent the past 25 years in the electric utility industry with Southern California Edison where he led the development and implementation of third party strategic planning and communication efforts. He also serves as principal owner of PC Consulting Services Inc. – a consulting firm dedicated to providing strategic counsel, public affairs, government relations and communications to public agencies, private sector business clients and non-profits.
Charles is also an elected board member of the Santa Margarita Water District. Prior to joining Edison, Wilson served as director of community and media affairs for State and U.S. Senator John Seymour. He has also worked in sports radio and television with ABC, ESPN, and the Netherlands Broadcast Company.
A frequent lecturer and university level instructor, Wilson was invited to provide advanced political campaign and communications seminars to train candidates and political parties in Novosibirsk, Russia. A graduate of UCLA, Charles earned his BA degree in political science with an emphasis in international relations and public administration.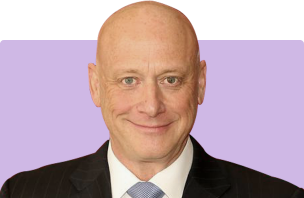 Andrew Vesey
President and Chief Executive Officer of PG&E
Andy Vesey is an award-winning international energy executive who has spent over 40 years transforming and repositioning businesses by focusing on advanced technology and people.
Most recently, he served as president and chief executive of Pacific Gas and Electric Company (PG&E). He led the recovery of their operations during bankruptcy, and implemented work and asset management process redesign across all lines of the business
In 2019, Andy co-founded Earthrise Energy Inc., which acquires, develops, and operates power generation facilities that meet the changing demands of customers – focusing on accelerating a decarbonized energy future.
Prior to this, he was chief executive and managing director of AGL Energy, one of Australia's leading energy companies offering electricity, gas, solar and renewable energy services. He repositioned the company to be a leader in the ESG space by committing to shut down all of its coal stations by 2050, exiting the coal bed methane extraction business, and making significant investments in large scale solar and wind projects. He remained an advisor to the AGL Board until the end of 2018.
In 2017, Andy launched the world's largest and first global "virtual" power plant, with a $300 million-program that introduced digital services to over one million customers. He also established the Australian Renewables Fund, a $3 billion-financing initiative designed to unlock investment in large-scale renewable energy, all whilst increasing AGL's annual revenue by $2 billion, and increasing shareholder return by over 42%.
Starting out his career in 2004, he spent over a decade at AES Corporation. The Fortune 500 company generates and distributes electrical power in 15 countries. While there, he served as both chief operating officer and executive vice president, and reduced SG&A costs by $200 million after cultivating an agile portfolio culture. He also significantly improved labor and capital management across properties globally.
During his tenure, Andy has received numerous awards for his work as an energy executive which include; 'Business Leader of the Year' from the Climate Alliance; recognised in the Australian Financial Review's 'Corporate Power List'; named 'CEO of The Year' at the Platts Global Energy Awards for leading Australia's largest energy businesses; and he was identified as one of Australia's 'Low Carbon Heroes' by 350.org.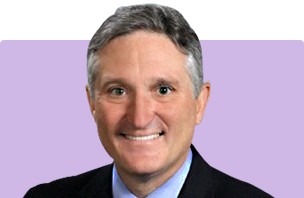 David Etheridge
Advisory Executive Ex-PWC Leader Energy & Utilities
David serves as a counselor to the CEO and other Executive Management at this Environmental, Health and Safety focused technology start up. He was the U.S. Leader of PwC's Power and Utilities Practice and the Global Leader of PwC's Power and Utilities Consulting business. In his U.S. Leadership role, David oversaw PwC's services across the Power and Utilities industry, including assurance, tax and consulting. Under David's leadership, PwC's Power and Utilities Global Consulting business grew from being a start up to one of the worlds largest providers strategy, operations and technology consulting solutions. During his career, David served as a lead Partner on numerous large scale technology enabled consulting engagements. His clients have included The Southern Company, PG&E, AES, Portland General, Spire, Entergy, Hawaiian Electric, SCE, Calpine, Southern Natural Gas, FP&L, TECO, NV Energy, among others. Additionally, David personally led initiatives that helped power and utility companies solve numerous complex business issues affecting the industry, particularly focusing on power and utility customer interactions, capital asset acquisition, construction and operations, commodity risk management, workforce management, fiscal responsibility, and regulatory demands.